Step 1
Step 2
Step 3
SSR
夢のふたり旅
Thanks to Anzellious and ~ Mizu 水野はな for proofreading and editing


The story is set a day before Shouta's birthday.

Happy Belated Birthday (9th July) Shouta!!!!

Took me sometime to get the editing done (procrastination)
Chapter 1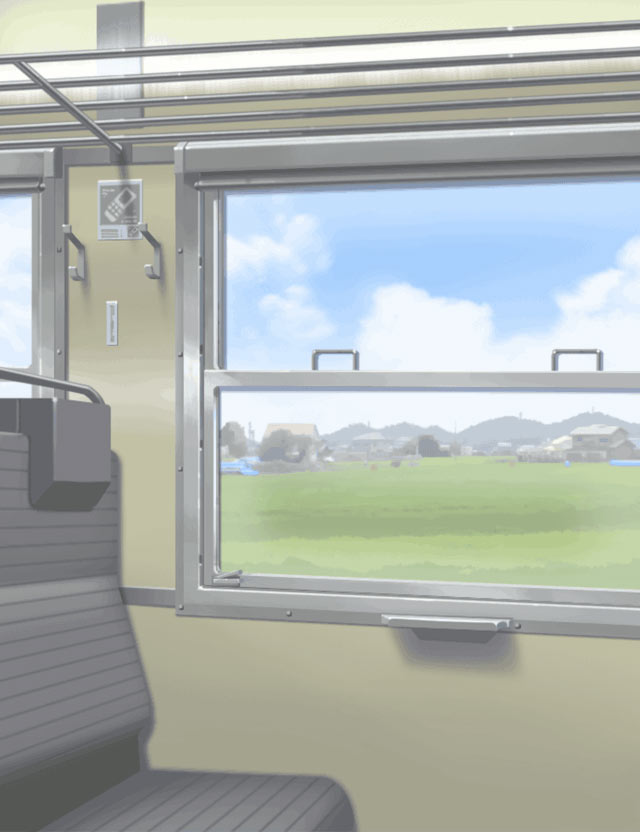 Kitagawa Shouta
Man~, going on a day trip with you is like a dream~!
Thanks so much for coming with me!
*Giggles*, I should be the one thanking you for inviting me!
I'm getting excited just travelling so far on a train like this.
When you put it that way, then it makes me happy I invited you~!
It's almost my birthday, so I thought I'd celebrate it by travelling alone, but it seems that I was right to invite you to go with me~!
If I was alone, I wouldn't be having so much fun!
Yes, because you can share the memories if there's a second person.
Since today is my birthday eve celebration, it's natural to liven things up!
*Giggles*, I'll certainly liven things up too.
But we'll also properly celebrate your birthday on the day itself.
Eh, really~!? Your words alone moved me~……!
You're really kind~ Even your kindness pierces through my heart……!
I'll say it as many times as I want, I'm glad that you came with me!
Up until now, I've been travelling there with my parents but……
This trip will be my most memorable one yet~!
That's because I'll be going on a trip with you!
There is no way I would have imagined a pleasant trip like this~!
Let's enjoy the whole day together!
Chapter 2
Oh yeah, I bought station lunch boxes just now! Let's eat them together~!
This is said to be the prefecture's famous speciality station lunch box!
Wow, they look delicious. Then, I'll help myself. Itadakimasu……!
……Hmm, it's delicious! It's my first time having such a delicious lunch!
Yup yup, it's really delicious right~!?
I'm glad that you enjoyed it! ……hmm, ah!
Kitagawa

-kun……? What's wrong?
(He suddenly got closer……!
Mo-, more importantly, he touched my lips……!?)
There, I removed it! You can move now~!
Re-, removed? ……Was there, something on my mouth……?
Eh……! Oh, oh no, silly me……!
Hahaha, don't worry bout it~! It's no big deal~.
Bu-, but, to think that I had a grain of rice stuck to my face is embarrassing……!
If it's you, you'll look cute no matter how much rice is stuck on you!
St-, still, I don't think that's how it's suppose to work…….
Really~? You make my heart flutter no matter what though~!

Chapter 3
I'm full……! The station lunch box was really good, right?
And eating it while enjoying the beautiful scenery is the best.
Since our stomachs are full, why not have some after meal juice~?
It's specially squeezed from this prefecture's fruits!
Wow, thank you! ……Yup! It's delicious and refreshing!
*exhale*……! Super, delicious!
Eating delicious station lunches and drinking delicious juice……
Looking at beautiful scenery through the windows and a beautiful

Moko

beside me……!
Really, it feels like the happiest point in my life~……!
*Giggles*, oh you. We're still a ways from our destination so don't get too satisfied.
Hahaha, you're right~. But I feel super blessed~……!
I wish this moment will always, al~ways continue on like this…….
Because you'll forever be by my side as it is…….
…… Damn, I got into the mood of "not needing anything else"…….
(……Weird? He's making an unusually serious expression……
Wh-, when he gazes at me like that, it makes my heart beat really fast……)
We'll be checking the tickets.
T/N: *glares at the train crew* u damn cockblock!!!!!
Wow!? Th-, that surprised me~! Here, the tickets!
(Th-, that surprised me……! But what was he trying to say……)
*Exhales*~! We're finally here~!
Moko

, well done on the long journey! Yay!
Well, it was fun riding on the train. By the way, where are we?
There's a famous cape near here. The view from here is amazing, right?
Yup, this place is really soothing……!
Plus we're the only tourists, so it's nice and quiet!
O~kay, since we're here, let's take a commemorative picture!
Let's take a two person picture, two person picture!
Both of us will be in the picture but is there anyone around actually take it……?
Don't worry, don't worry! After all, digital cameras have self timers!
I thought this would happen, so I brought a mini tripod!
Wow……, *giggles*, you're really prepared. As expected of

Kitagawa

-kun!
We set the digital camera on the tripod like this~……
Then press the self timer, here……!
Ah, the digital camera started blinking.

Kitagawa

-kun, hurry over here!
All right, made it~! ……here, say, Cheese!
(!

Kitagawa

-kun ran over and touched our shoulders together……!)
Alright, now let's hurry and take a look our photo!
Oh, it looks better than I imagined~! You too, you look cute!
I'm happy that there's a photo of both of us! This will become a great memory~!
Chapter 5
Ma~n, nevertheless, this is a great place~……!
The gentle breeze feels great!
Some~how, it makes me feel like rolling around taking a nap!
Well, let's do it! ……Here we go!
(

Kitagawa

-kun is lying down with his legs spread wide……!)
Hmm, it's su~per comfortable~! It feels like being wrapped by the blue sky!
You try and look up too~, it's super duper awesome!
Really? *Giggles*, then I'll do it too.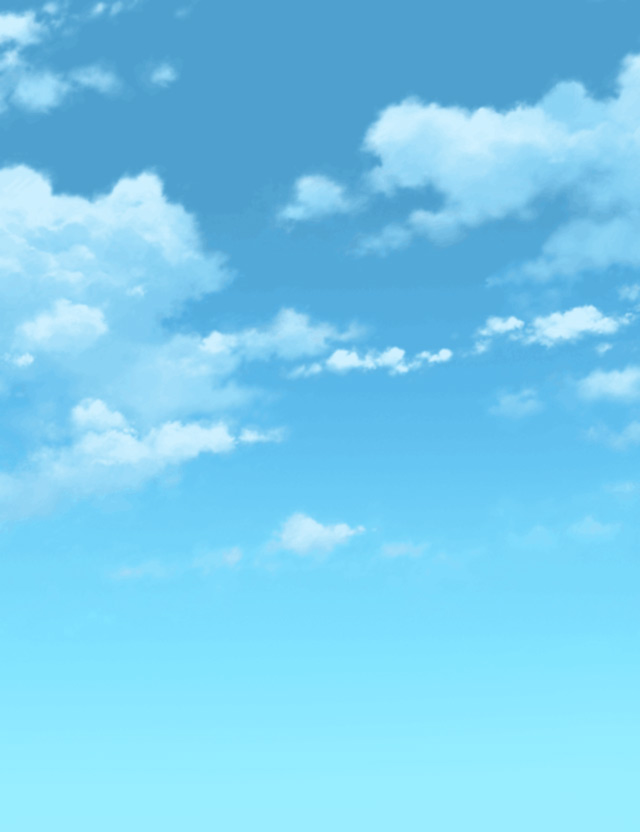 Ōhashi Moko
……Wow! ……It really is comfortable……!
I'm really glad that I came to such a wonderful place……!
Come to think of it, why did you choose this town for this trip?
We~ll, I've been coming here since I was kid you see~.
Not to mention, this place is also the place that I was born!
Yeah. ……When I was left at the orphanage, there was a paper beside me~.
On it was my name, my birthday and my hometown!
And since I knew that this is my hometown, I made up my mind to come here!
It's a perfect place to celebrate my birthday, right~?
Plus, it's my hometown after all!
Chapter 6
This town is

Kitagawa

-kun's hometown huh…….
It seems that I came along on such an important trip. I'm sorry……
What are you talking bout~, didn't I say that I was happy you came along!
And I thought that if I have someone precious to me, I want to bring her here!
eaning……you're my precious person!
What do you mean "precious"……?
Well, you…… I think of you as a woman that I love.
……I, love you. ……I always wanted to say it.
……! Ki-,

Kitagawa

-kun, you mean…….
Like I said, erm……. Would you let me do this……?
(

Ki

-……

Kitagawa

-kun, is hugging me……!)
You know, when I was a kid, there were times where I hated my parents.
I thought, "If you're going to throw me away then why give birth to me in the first place?"…….
But I don't have those thoughts anymore.
I thank them from the bottom of my heart for giving birth to me…….
It's because I was born that I was able to meet you…….
Now, everyday is overflowing with fun things because of you.
Just having you in my life makes me really happy……!
Meeting you and falling in love with you…… I feel like the happiest person right now.
END
PLEASE CREDIT BACK TO THIS SITE IF YOU USE MY TRANSLATIONS AS REFERENCE FOR YOUR OWN TRANSLATIONS!!!